This website is a brief overview of my professional life. I hope it helps you get to know me a bit better. 

I have enjoyed a broad spectrum of experiences over my working life thus far, which I hope continues. I am always on the lookout for a challenging puzzle or new adventure, so I love working in the applied sciences where I can reason through the complexities of the natural world. 
Let me tell you about by career path and some of the core skills and experiences that I utilize in my work.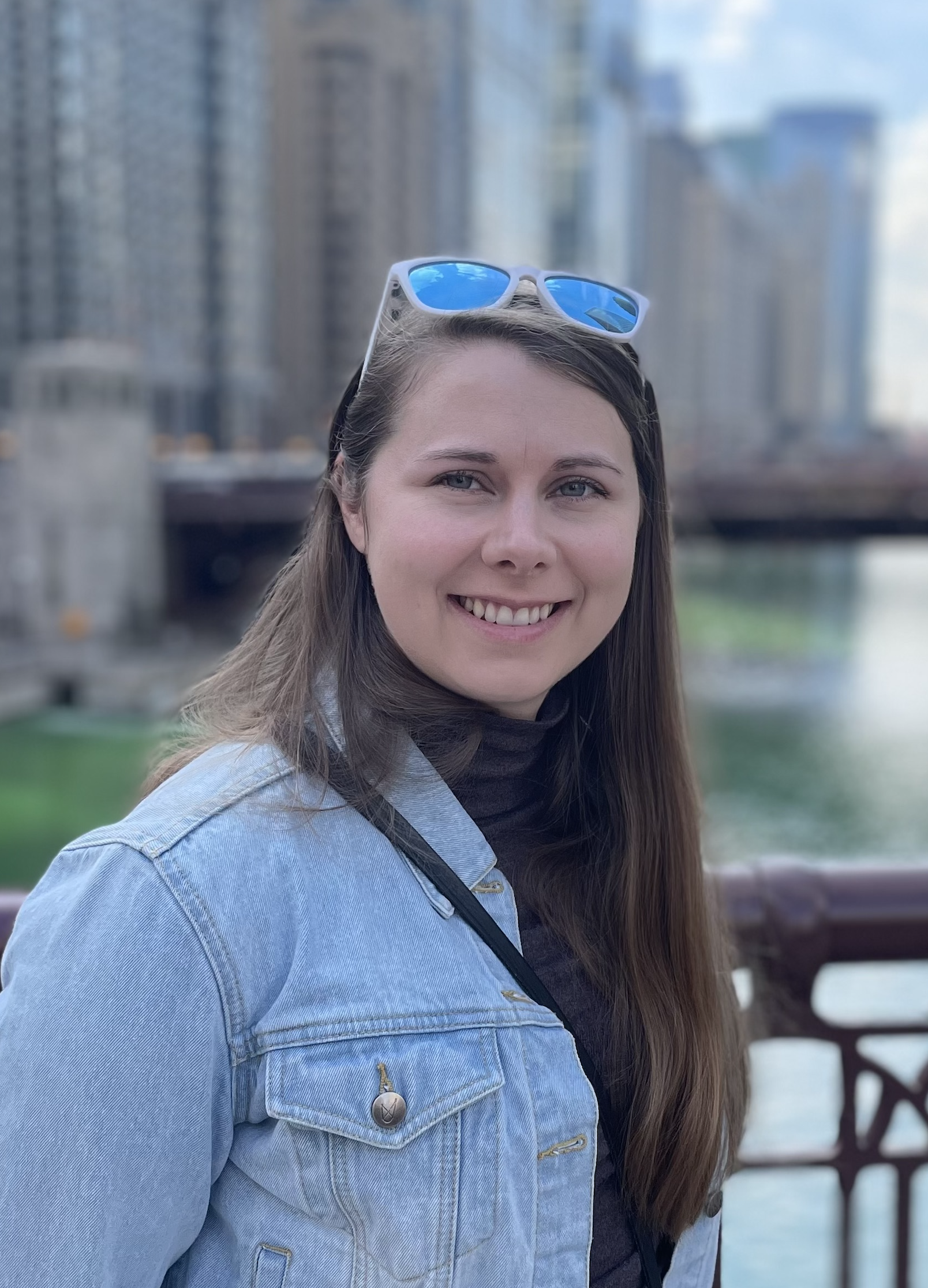 I have a master's in Geographic Information Systems Technology. Through my work at NASA DEVELOP and Spatial Informatics Group I have specialized in the use of remote sensing Earth observation for map making and geospatial analysis. Currently, I primarily work in Google Earth Engine.
My first passion was geology. I especially love structural geology and geophysics/seismology. I completed the intensive Indiana University geologic field camp as part of my undergraduate degree, and have since participated in field campaigns within several geologic disciplines.
Soft skills should never be forgotten. I am a logical thinker and believe organization and good communication are paramount for success. I get a lot of fulfillment from teaching others new skills in an understandable manner. Additionally, I excel at project management and team management.
I earned my master's in Geographic Information Systems from the University of Arizona in 2020. Back then I worked mostly in ArcMap, but following my experience with the NASA DEVELOP program I became more interested in remote sensing and thus started working mainly in Google Earth Engine (GEE) I primarily use GEE in my current role at SIG. 
I like working in GIS because of the creativity used for clear communication of information via cartographic principles, and because I like the large scale observation that is possible when looking at the Earth from far away using far more of the electromagnetic spectrum than we can see with the human eye.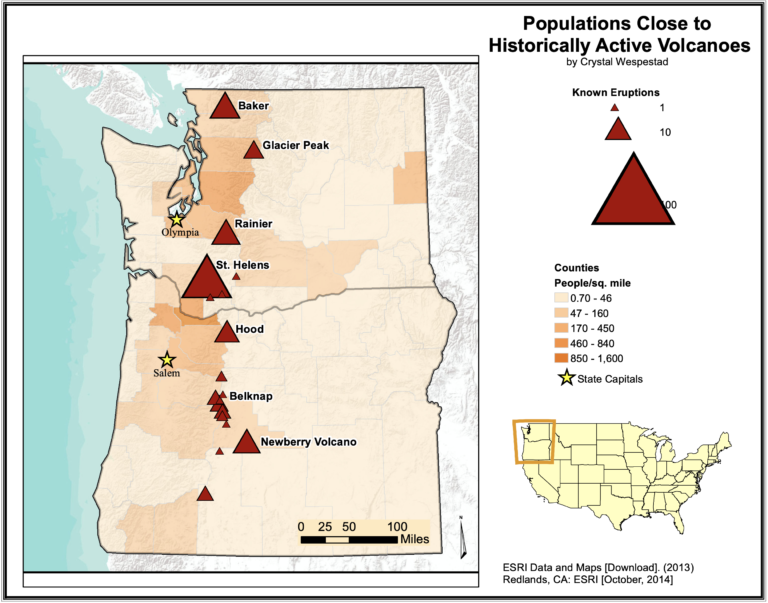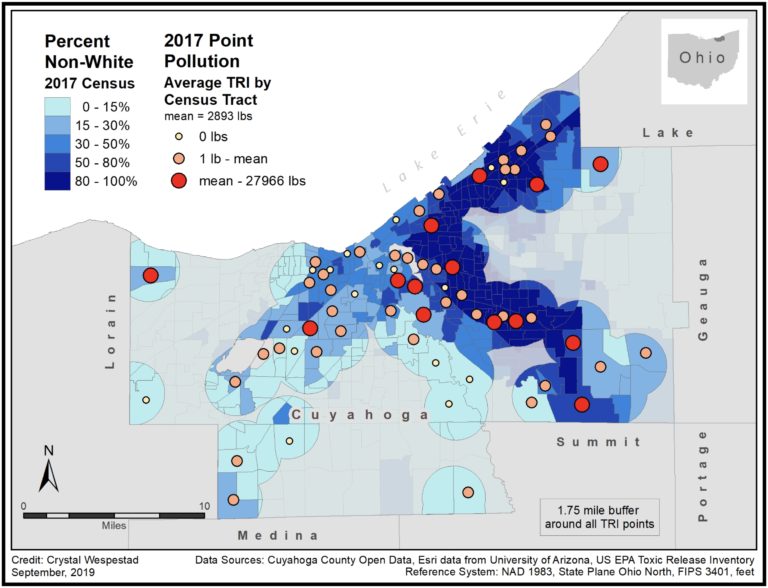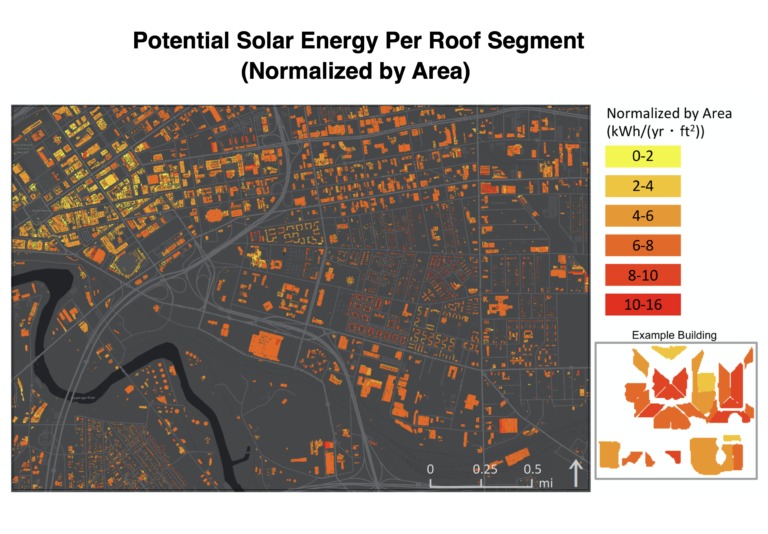 Highlights of Work in Remote Sensing
I chose to do my GIS master's thesis on InSAR (a remote sensing technique for accurate measurement of even small-scale changes in the Earth's surface) because I found it fascinating and the methodology for processing SAR data was not covered in my regular course material. I learned the methodology on my own and focused on how the very technical results could be visualized to improve their understandability by non-experts. My thesis was entitled "Assessing Perception of GIS Visualizations Depicting Differential InSAR Ground Deformation Measurements."
I was a member of the NASA DEVELOP National Program's 4-person team that completed the summer 2019 project entitled,


Restructuring the Energy Balance in Ohio by Quantifying Energy Loss and Solar Potential Using NASA Earth Observations and LiDAR, or Ohio Energy. Our work was featured in a local Ohio news article.

I am a contributing author on two chapters in the recently released freely available GEE textbook, Cloud-Based Remote Sensing with Google Earth Engine: Fundamentals and Applications (Chapter F4.4. Change Detection and Chapter A3.4 Forest Degradation and Deforestation).
I love field work and have been lucky to have the opportunity to work in a variety of places and specializations…
I worked as an Assistant Instructor for the seven-week G429 field camp course at the Indiana University Judson Mead Geologic Field Station in Montana. This program provided intensive practice in geologic mapping, surveying, structural measurements, cross section and geologic map creation, rock and mineral identification, structural history analysis, topographic map and stereogram aerial photo reading, self-location, managing safety of large groups of people in the field. I completed G429 as a student during my undergrad.
As part of my masters research, I led our seismology team in installation and maintenance of 37-instrument seismic array at Laguna del Maule Volcanic Field, Chilean southern Andes. In order to install them we traversed the field area by foot, horse, boat, and helicopter.
I completed paleoseismology field work in southern California for a United States Geological Survey internship, which involved several trenching studies and 3D laser scanner surveying
Installed seismographs for the Ozarks of Indiana, Illinois, and Kentucky (OIINK) seismicity project, as part of my undergrad research.
I took a paleontology summer field course offered jointly by the University of Chicago and the Field Museum, through which I went to the field to excavate marine fossils at Fossil Lake in Wyoming.
Capacity Building & Management
Teaching / Capacity Building
I enjoy teaching as part of my work, and have held various teaching roles…
I got my start in teaching as a ballroom dance coach. 
Later, I worked as a teacher at an alternative school with 1-on-1 instruction (Brightmont Academy), where I taught all the science courses, some math, and Spanish. 
I was privileged to work as an Assistant Instructor for the Indiana University Geologic Field Station during the 2018 summer field camp, where I helped.
As a Location Lead for NASA DEVELOP I enjoyed acting as a mentor for the program participants. 
One of my favorite elements of my current role at Spatial Informatics Group is leading capacity building workshops for teams working all over the world.
Capacity Building Highlights
Nepal Forest Change Workshop Website

: This is a workshop website I helped design, with links to instructional materials I wrote to lead workshop participants through the implementation of unbiased area and uncertainty calculations for forest change in Nepal. Tools used include Google Earth Engine, Collect Earth Online, RShiny, and Google Sheets. As part of my work at SIG, in 2022 I led a live capacity building workshop in Nepal using this website. 

Trinidad & Tobago Workshop Website (Collect Earth Online)

: I developed the section of this workshop website called 'Introduction to Collect Earth Online' to lead a virtual training for Trinidad and Tobago on the use of Collect Earth Online for reference data collection and map validation. I made the website using Github Pages. This workshop was part of a larger series of trainings for the Caribbean led by my team at SIG.

CEO Sample Interpretation and CEO Project Creation videos: I recorded these two training videos on best practices to support users of Collect Earth Online. They are hosted on the official Collect Earth Online support page

.
Highlights of Projects Designed and/or Managed at NASA DEVELOP
Observing Impervious Surface Area and Tree Canopy Cover with Optical and Radar Imagery in Louisville, Kentucky

Assessing Land Surface Temperature, Vegetation Cover, and Compounding Vulnerability Factors to Identify High Priority Areas for Cooling Initiatives in Philadelphia, Pennsylvania

Restructuring the Energy Balance in Satellite Beach, Florida, by Quantifying Solar Energy Production Potential using NASA POWER Data Products and LiDAR

Enabling Crop Diversificatoin Practices in Midwestern Farmlands Through a Phenological Curve Analysis of Crop Progress and Health in Conjunction with Climatic and Ground-Based Agricultural Data
Predicting the Likelihood of Human-elephant Conflict and Assessing Patterns in Elephant Movements Over Varying Habitat Conditions in the Kavango-Zambezi Area
Highlights of Spatial Informatics Group Project Management 
Area Estimation of Nepal Forest Degradation, Loss, and Gain

. 2020- : Project manager, technical lead, and workshop trainer. SIG and SilvaCarbon worked to develop a new and repeatable methodology for Nepal's reporting of its forest degradation, loss, and gain. A workshop website was developed containing developed graphical user interfaces and manuals on the use of CCDC-SMA, CODED, LandTrendr, and MTDD for forest change detection. Reusable GEE tools were created for stratified sample design and unbiased area and uncertainty estimation, using reference data collected in CEO. SIG is providing ongoing technical support in the implementation of this methodology as Nepal prepares multiple reports for results based payments.

Area Estimation of Forest Loss and Gain in the Philippines

. 2021- 2023: Project manager, lead technical analyst, and workshop trainer. SIG collaborated with USFS and Mullion Group to assist the Philippines in the development of their first Forest Reference Level report for REDD+ results based payments under the UNFCCC. SIG led the post processing of annual forest cover maps and creation of a forest change map for 2000-2018 in Google Earth Engine. The developed map was used for sample design for sample-based unbiased area estimation of the activity data. SIG trained the Philippines team in reference data collection in CEO and provided support for the QA/QC procedures and area estimation and uncertainty analysis.

Estimating Burned Areas in Republic of the Congo and Democratic Republic of the Congo

. 2021-2023 : Project manager, technical analyst, and workshop trainer. SIG is providing support to RoC/DRC in their area estimation of burned land through development and training on burn detection algorithms in GEE, interpretation key development, land cover type and burn event interpretation in CEO, unbiased area estimation for a complex sample design, and GHG emission estimation.

Quantifying Land Use Change Statistics in Cameroon

. 2022- : Project manager and workshop trainer. This collaborative project is providing capacity building support to Cameroon on the topics of interpreting land use classes and land use change events in CEO. The gridded sample design of the reference data is being used for GHG emission estimation. The provided workshops centered on using satellite imagery and time series graphs for reference data interpretation, as well as QA/QC procedures. 

Informing the National Forest Inventory Field Data Collection in Ethiopia using Collect Earth Online

. 2022- : Technical lead. SIG is providing support to Ethiopia in its effort to improve efficiency of field data collection for their NFI by examining sample sites remotely using CEO. SIG is providing ongoing technical support for CEO throughout the project. SIG worked with the Ethiopia team to establish a sample design, survey design, interpretation key, and QA/QC procedures. 

Sustainable Biomass Partnership, Carbon Stock Monitoring in Estonia

. 2021-2022: Project manager and technical analyst. SIG supported the Sustainable Biomass Program (SBP) to track forest carbon fluxes for the supply base  of pellet mills using a standardized approach that used remote sensing and state-level (e.g. national forest  inventories) data. SIG mapped stand age and forest dynamics, which were combined with published growth  curves to calculate the amount of biomass carbon lost or gained over time. The maps and carbon stock  calculations were displayed in a user-friendly online graphical interface. 
Countries of Work Experience
USA

Philippines

Nepal

Lao PDR

Estonia

Brazil

Cameroon

Dominican Republic of the Congo

Republic of the Congo

Ethiopia

South Africa

Zambia
Zimbabwe

Trinidad & Tobago

Guyana

Chile